Shasta Senior Nutrition Program
We help you thrive in your golden years! We provide seniors the nutrition they need to stay healthy and our supportive services keep elders feeling their best.
(530) 226-3073​Call for free!​
100 Mercy Oaks Dr, Redding, CA 96003
When we give back to others, we make our communities happier and healthier places to live.
Formed in 1979 to assist seniors in preserving their independence by providing Meals-On-Wheels and other meal assistance, social service, and senior activities. SSNP operates as an independent non-profit public benefit corporation under its parent company Mercy Medical Center Redding and Dignity Health.
Our Meals On Wheels drivers make sure that each of the seniors whose lives they touch is better for it.
As the designated Food Bank for Shasta County, we are a member of Feeding America, the largest Food Bank in the United States.
A variety of transportation services are available for seniors age 60 and over and mobility Impaired persons 18 years of age and outside olders.
A number of activities for our customers. We offer a variety of classes like a computer class, dancing & exercise classes, and an art class. 
Seniors who receive home-delivered meals are encouraged to make a $3.50 contribution per meal. Meals on Wheels will continue to deliver meals regardless of their ability to contribute.
This year Meals on Wheels is working to raise $50,000. 
To continue caring for homebound seniors in our community, we need your help. Please donate today at –  www.ssnpweb.org/donate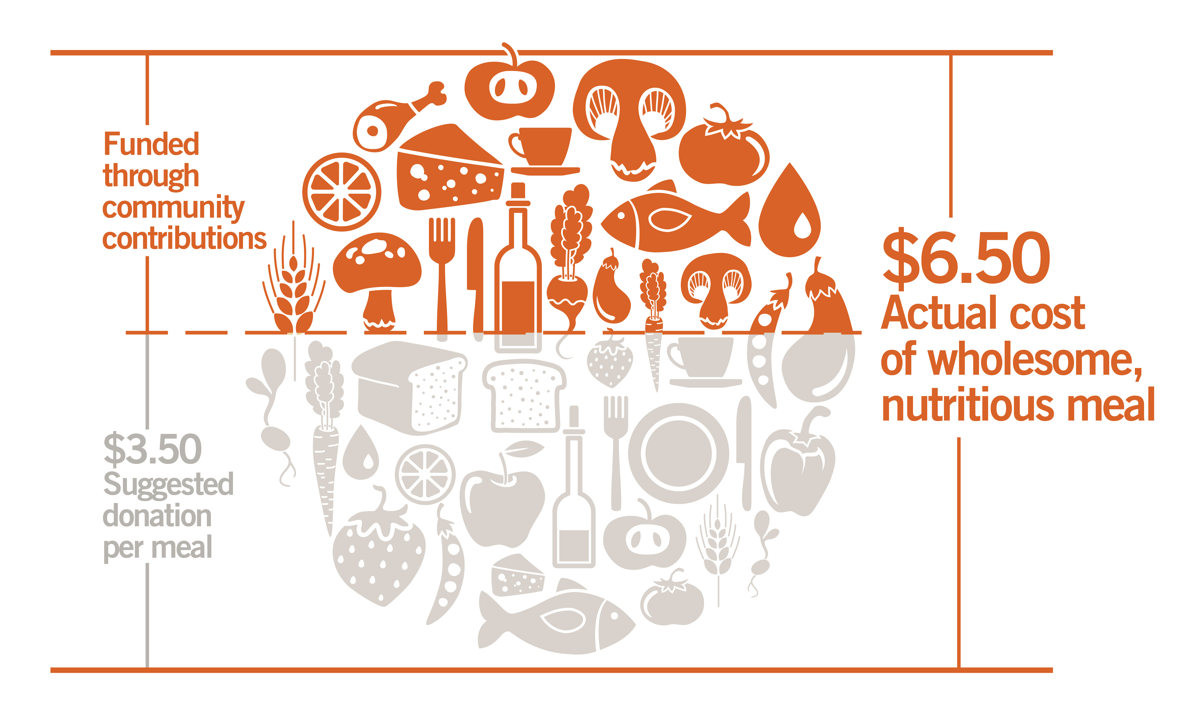 Contributions to Shasta Senior Nutrition program are made easily through Mercy Foundation North by designating Shasta Senior Nutrition Program.
Strengthening communities through service!
Animated by a spirit of compassion, caring, and collaboration we provide nutritious meals and transportation, and supportive services that promote and enhance the physical, social, and spiritual health of seniors and underserved families.
− Dignity − Collaboration − Justice − Stewardship − Excellence
Aid us in our mission to improve seniors' lives. Your donation makes a difference.
Get in Touch and Let us Care for your Loved Ones.